Title:
Once Upon a Breakup
Author:
anyothergirl415
Pairing:
Jared/Jensen, past Jensen/OMC
Words:
26,000-ish
Rating/Warnings:
NC-17 – AU, minor violence, extreme schmoop, background character deaths, an abudance of
Lord of the Rings
and
Harry Potter
references.
Summary:
Jensen would consider his life pretty magical, buried in fantasy and cookie dough, and free of the ex that was really no good for him. Everything was on the
right
track, which was probably why he suddenly had a Detective in his shop, guns waving in his face, and a whole mess of trouble he didn't sign up for. Bloody Hell.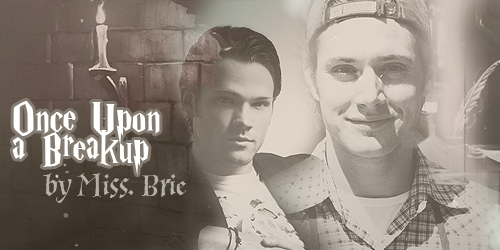 Banner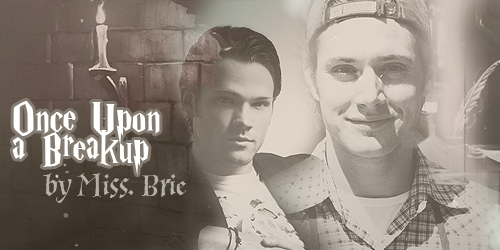 Part 1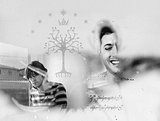 Part 2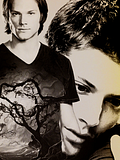 Part 3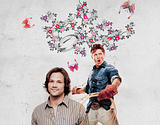 Dividers



* PLEASE DO NOT REPOST THE GRAPHICS, EDIT OR CLAIM THEM AS YOUR OWN.
A/N:
So July and August came and went and here comes September and the wonderful
anyothergirl415
reminding me this fic is written and I should produce graphics. This be the result.The fangirl in me almost burst into flames at the amazing references to Harry Potter, and almost had a panic attack when I realized I know close to nothing about LOTR. Thank god the author is awesomesauce and guided me through my freakout. This story has simply everything a fan could ask for: romance, action, geekyness and did I mention J2? Well that should be reason enough.